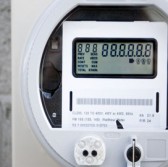 The Energy Department will provide $335,000 in funds over the next year to Argonne National Laboratory to perform hydrogen and synthetic fuel tests on Capstone Turbine's microturbine energy systems.
Argonne will test Capstone's C65 and C200 microturbines in an effort to support research and development initiatives and also promote Capstone's hydrogen and syngas fuel products to the market, the company said Thursday.
Capstone has worked with the science and engineering research facility since 2005 to help explore new focus areas for low-emission, high-efficiency power products as part of DOE's Technologist in Residence program.
Tony Lorentz, director of Capstone's product development and project management office, said the project will help to market its offerings across new industries.
"This team effort has the potential to expand in other areas of research and development," said Munidhar Biruduganti, a principal research engineer and the Argonne technologist for the TIR program.
He added that the program provides opportunities to work personally with the industry and boost the involvement between the industry and the national lab enterprise.