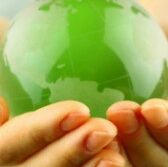 A Defense Advanced Research Projects Agency program looks to develop an alternative to traditional agricultural threat response with the use of targeted gene therapy designed to protect plants within a growing process.
DARPA said Wednesday the Insect Allies proposal will look to use a natural two-step delivery system that will transfer modified genes to plants via insect transmission to confer protective traits to the target plant subjects.
Insect Allies will cover three technical areas including trait design, insect vector optimization and selective gene therapy in plants and support the transformation of mature plants to eliminate a need for extensive infrastructure for plant protection against agricultural disruption.
"Genetic modification of plants has historically been done only to plant embryos inside of laboratories using tissue cultures," said Blake Bextine, DARPA program manager for Insect Allies.
Bextine added the potential transformation of mature plants on a massive scale will help pave for agricultural breakthroughs.
DARPA will also hold a proposers day on Nov. 28, 2016 at the Executive Conference Center in Virginia to discuss the program vision and respond to inquiries from interested proposers.