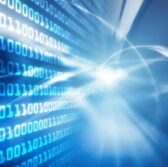 Code Dx has released a new version of its software vulnerability management tool that complies with the Defense Information Systems Agency's security technical implementation guides and Health Insurance Portability and Accountability Act.
Anita D'Amico, CEO of Code Dx, said in a statement released Wednesday Code Dx version 2.3 is an application vulnerability management and correlation platform that works to help government, financial and healthcare organizations detect and address software vulnerabilities that threat actors use to perform data breaches.
Code Dx 2.3 also includes support for Sonatype Nexus, PHP_CodeSniffer, Scalastyle and PHP Mess Detector platforms and complies with the Payment Card Industry Data Security Standard, Open Web Application Security Project Top 10 and SANS 25 standards.
The new Code Dx version works to help users create reports in both Tenable Nessus and AlienVault/NBE formats.
Northport, New York-based Code Dx provides application vulnerability management and correlation tools designed to help security analysts and software developers detect and manage software vulnerabilities.