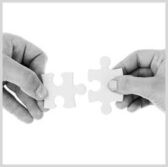 Cisco and BlueLine Grid have partnered to integrate the companies' collaboration platforms in an effort to help facilitate digital public-safety communications between law enforcement agencies and and private sector stakeholders.
Matt Melton, director of sales at BlueLine Grid, wrote in a guest post published Tuesday on Cisco's website that the companies will highlight their partnership during the annual International Association of Chiefs of Police convention.
BlueGrid seeks to leverage Cisco's Spark collaboration service to help public safety and private security personnel communicate in real time through a secure network, according to Melton.
"In the event of law enforcement incidents, cyber events, natural disasters and accidents, a successful response obviously depends on how quickly, accurately and efficiently agencies share information," he added.
He said the integrated BlueLine Grid-Cisco platform will work to help agencies initiate teleconferencing, invite individuals into group messaging and file-sharing, send mass notifications, share information with other agencies and track officers on foot.