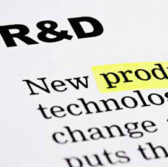 The Defense Department has awarded Ansera Analytics a two-year, $1.04 million grant under the Phase II Small Business Innovation Research program to study, develop and verify the Army's sampling kits for chemical, biological, radiological, nuclear and explosives reconnaissance functions.
The Olathe, Kansas-based company said it will work on TacDOGS integration for data and sample analyses, a quality assurance/training program and sample collection, preparation and preservation advancement for the kits.
Ansera will also work to create a centralized technology format to help users identify chemical, biological and explosive agents.
The kits are built to help warfighters test chemical, biological, radiological and nuclear hazards they come across with during missions.
The company received the grant after its fulfillment of a Phase I award.