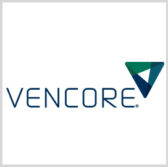 The mission of Chantilly, Virginia-based contractor Vencore's internal technology development and engineering subsidiary remains the same year out from its initial rebrand and relaunch: transformative applied research for organizations in the government, utility and commercial arenas.
More than 200 scientists, engineers and analysts now staff the Basking Ridge, New Jersey-headquartered Vencore Labs business and focus its applied research in areas such as communications, data analytics, cybersecurity, smart grids and mobile devices.
That focus on the word "applied" in Vencore Labs' goal stems from the 1984 founding of predecessor organization Applied Communication Sciences with a specific emphasis on how to take research and apply new tools to real-world applications, according to Vencore Labs President Petros Mouchtaris.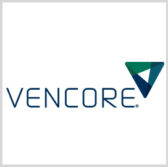 "Our goal is not to become necessarily the best researchers in the world or to do small enhancements on something that already exists. Making small changes and incremental improvements is very important but our strength is how to give maximum impact through our people to create big changes," Mouchtaris told ExecutiveBiz during his most recent visit to the Washington, D.C. area from Basking Ridge.
Mouchtaris assumed leadership of Vencore Labs earlier this year after former president Steve Omick joined scientific services company Riverside Research as CEO and holds a two-decade R&D background in focus areas such as wireless networks, cybersecurity, voice-over Internet Protocol and smart grids.
One initial area of focus for Mouchtaris has been to put Vencore Labs in position to support larger bids by the parent company such as a potential six-year, $460 million mission support services contract vehicle Cyber Command awarded in May with Vencore as one of six winners and also the recipient of the program's first task order.
The Vencore Labs organization itself has added new work this year such as a contract with the Air Force to build a cyber detection tool for power grids and a second award from the Defense Advanced Research Projects Agency to develop a computer network defense program with the goal to fend off large-scale attacks and make systems more resilient.
Power grid work has increasingly has grown in importance for Vencore Labs over the past seven years as power companies and other utilities started to give greater emphasis on cybersecurity and communications in their enterprises, Mouchtaris said.
"It's become a very interesting space for both our commercial and government customers as they want to put more intelligence inside the grid," he added.
Mouchtaris also has put the concept of technology transitions from private industry to government high on his agenda for Vencore Labs and a reason behind his trip to the Washington region was to meet with U.S. Army leaders and other executives in industry and academia to discuss the idea of collaborations between the public and private sectors in research-and-development.
Timings of requests to industry for products and levels of risk a military branch or other agency are willing to take toward adoption of new tools in a funding-constrained environment are two key areas of R&D partnerships that could represent areas of improvement for the government, Mouchtaris said.
"One of the biggest challenges in R&D is determining the problems our customers face. What we want to do is get a sense of the problems they have as early as possible and get engaged with the customer. Then on our side in industry, we can come up with ideas to address them," he said.
Mouchtaris has observed many agencies looking to prioritize small changes to platforms and maintenance of existing systems instead of movements toward new technologies but added they have opportunity to try new approaches even with uncertain budgets.
"There is a realization that even with the constraints they can think about doing things differently and maybe even going down a different path."