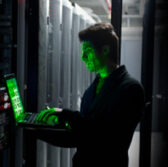 A study conducted by Dimensional Research for Tripwire has said a majority of respondent energy information technology professionals are confident in their ability to gather data necessary for cyber threat detection efforts.
The survey of 763 IT professionals sought to gauge participants' trust in seven security controls that Tripwire says must be implemented to help identify an ongoing cyber attack, Tripwire said Monday.
Seventy-two percent of respondents are confident they could detect irregular activities in endpoint devices connected to their organization's network within hours and 52 percent reported failures in the way their automated tools collect data to identify unauthorized potential threats.
"These results show that most security professionals are assuming they are doing the right things to secure their environments, but lack real world data to back up their assumptions," said Travis Smith, senior security research engineer for Tripwire.
"This highlights the importance of testing security controls to ensure they are functioning as expected," Smith added.
Eighty-four respondents are confident they would be alerted within hours to unauthorized devices within their network and 52 percent are uncertain of the time it would take to generate these alerts.