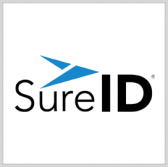 SureID has released a new identity assurance offering intended to help government and enterprise users determine third-party vendors or contractors that access critical systems.
The Certified Enterprise identity management platform is designed to control and authenticate access to sensitive infrastructure and physical assets, SureID said Tuesday.
Steve Larson, chairman and CEO of SureID, said the company developed the platform to help organizations meet identity management compliance standards as well as manage  their contractor employee populations.
Certified Enterprise features a management portal built with registering, identity proofing, screening, credentialing, authenticating, reporting and notification management tools, the company noted.
The platform is also designed with SureID's application program interfaces that can integrate with existing enterprise identity and access management systems as well as the company's personal identity verification-interoperable federated tool that works to help users implement multifactor authentication across an organization.