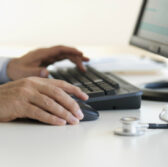 Research and Markets predicts the global healthcare information technology market will grow at an annual rate of 13.4 percent to reach $228.79 billion by 2020.
The company said in a report published in August that efforts to reduce medical costs and regulations for safety and security of patient data will drive the demand for healthcare IT offerings through 2020.
Data management requirements from healthcare insurance providers will also fuel the overall market growth, according to the report.
Research and Markets noted the high cost of healthcare IT platforms and a lack of awareness about the advantages of such technology affect wider adoption of healthcare IT products.
The report provides information on more than 30 vendors by product, end user and geography.