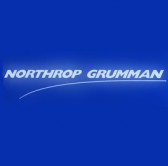 Northrop Grumman's Sperry Marine subsidiary has introduced a network-connected heading management system that can integrate with a wide range of vessels at the ongoing Shipbuilding, Machinery and Maritime trade show in Germany.
Northrop said Tuesday CompassNet uses a standard Ethernet technology to link the heading sensors and distribute portion of the heading management system.
The platform is designed to operate on commercial ships, cruise liners, survey vessels, military support and control vessels, the company added.
Jeanne Usher, Sperry Marine managing director, said she believes the required cabling for CompassNet will help shipyards and operators save installation time.
Northrop added the system helps reduce cabling requirements by up to 80 percent and seeks to address redundancy and resiliency issues with the system's plug-and-play features.
Sperry Marine also offers the NAVITWIN V control-and-display unit designed to connect as many as five heading sensors.