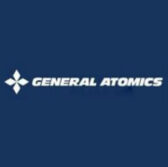 A General Atomics subsidiary has turned over the first of multiple pulsed power containers to the U.S. Navy as part of the military branch's railgun development and testing program.
The container comprises pulsed power modules and a control system designed to integrate with the Navy's command-and-control network, General Atomics said Tuesday.
Nick Bucci, vice president of missile defense and space systems at General Atomics' electromagnetic systems business, said the energy-dense containers will support railgun test and advancement efforts at the service branch.
GA-EMS' pulsed power capacitors also surpassed previous energy content record when tested in a repetitive fire mode during a recent demonstration.
Bucci added the capacitors are designed to generate high energy and mitigate overall railgun system impact on the host platform.
General Atomics conducted open range tests of its railgun projectile guidance electronic unit in March at the U.S. Army's Dugway Proving Ground in Utah.