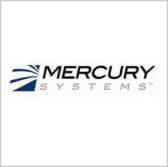 A defense contractor has awarded Mercury Systems a $4.4 million follow-on order for manned airborne sonar digital signal processing subsystems.
The company said Thursday it booked the order in the last quarter of fiscal 2016 and is set to ship the subsystems through the next several quarters.
Didier Thibaud, Mercury Systems' executive vice president and chief operating officer, said the company will leverage on its experience with signal processing subsystems and architecture to support the mission-critical defense program.
Mercury Systems will also provide digital processing subsystems for an unmanned airborne intelligence, surveillance and reconnaissance program under a $2.8 million follow-on order issued in June 2016.