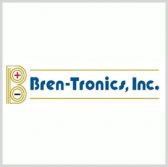 Bren-Tronics has been awarded a potential five-year, $38 million contract by the U.S. Marine Corps to produce and deliver portable battery charging systems as part of the Marine Corps Systems Command's 2016 acquisition strategy.
The contract contains one base year and four option years and the company will start delivery of its Advanced Battery Chargers to the service branch in the fourth quarter of 2016, Bren-Tronics said Monday.
The rugged device is designed to charge military and commercial batteries used for  communication, electronics, robots and other tactical systems.
Bren-Tronics president and CEO Per Sai Fung said the contract extends the company's partnership with the Marine Corps.
ABC is compatible with BB-2590/U, BB-390B/U, BB-2557/U batteries as well as conformal wearable batteries and accepts multiple power inputs such as universal AC, wide range DC, solar panel power, fuel cells and wind turbines, the company noted.