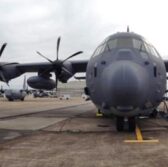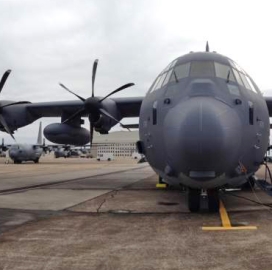 A joint venture of Lockheed Martin and Tata Advanced Systems has completed the delivery of the 50th empennage assembly of the C-130J Super Hercules aircraft.
Tata Lockheed Martin Aerostructures Ltd. has produced empennage assemblies in Hyderabad, India, that include the Super Hercules' vertical and horizontal stabilizers as well as 28 sets of the aircraft's center wing box components, Lockheed said Monday.
Ramadorai, chairman of Tata Advanced Systems, said the TLMAL joint venture is an example of industrial partnership between the U.S. and India and seeks to reflect Lockheed's and Tata's efforts to build up aerospace production in India.
Lockheed noted it has delivered at least 2,500 C-130s to 63 clients worldwide and that India's air force has placed an order for six additional planes.
C-130J Super Hercules works as a tactical airlifter and is designed to support aerial refueling, search and rescue, aerial firefighting, humanitarian, flying combat and humanitarian missions.
The plane has logged over 1.2 million flight hours and is operated by 16 countries.