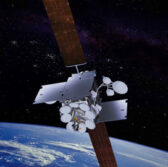 Inmarsat's satellite system was field tested on a North American Aerospace Defense Command and U.S. Northern Command exercise in Alaska that also involved the company's value added reseller partner L-3's global communications solutions business unit.
Inmarsat said Monday the test involved L-3 GCS' Panther II, Cheetah II and Hawkeye III VSAT systems which were tested on the Global Xpress service's communication network, commercial Ku-band and MILSATCOM.
"We recognize the importance of critical communications in the Arctic and remain committed to providing the highest level of quality and reliability to our valued customers deployed in the region" said Bob Jacobson, L-3 GCS president.
The testing team conducted ground experiments for five consecutive days with a mission to provide verifiable, real-world data on USNORTHCOM's utilization of deployable SATCOM terminals and bandwidth within the area as well as a goal to provide all current deployed units with data, voice and video services.