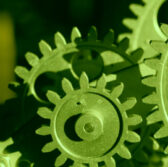 A General Dynamics subsidiary has granted the "Approved Forging Supplier" designation to IBC Advanced Alloys.
IBC secured the status after General Dynamics Electric Boat performed audits on the former company's metal forging facility in Franklin, Indiana, IBC said in a Sept. 13 news release.
"We are very pleased to be named an approved forging supplier with Electric Boat, as this positions us to grow our forged products in our sweet spot, which includes forged rings and flanges machined to print," said Mark Wolma, president of the copper alloys division at IBC.
Electric Boat serves as the primary contractor on the U.S. Navy's Virginia-class submarine program and has started development work on the service branch's new ballistic-missile submarine designed to replace the Ohio-class submarine.
Vancouver, British Columbia-based IBC Advanced Alloys manufactures and delivers copper and beryllium alloys to defense, automotive, aerospace and telecommunications industries.