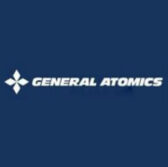 General Atomics' aeronautical systems subsidiary has shipped its new Certifiable Predator B remotely piloted aircraft to its Gray Butte flight operations facility for developmental tests after the company completed aircraft integration for the system.
CPB is set to undergo ground and taxi tests before initial flight tests in November under an experimental certification from the Federal Aviation Administration, General Atomics said Wednesday.
The company will then ship the RPA to the U.S. Army's Yuma Proving Grounds facility in Arizona for additional flight tests as well as sensor payload tests and endurance flights.
"The completion of aircraft integration for the CPB aircraft is an important step in our progression toward building a certifiable system," said David Alexander, president of GA-ASI's aircraft systems division.
He added that CPB will serve as the baseline configuration for the UK Protector Program and help introduce RPAs into non-segregated civilian airspace.
CPB is the product of General Atomics' independent research and development endeavor to create a Predator B variant that is compliant with NATO's unmanned aerial vehicle system airworthiness requirements and the U.K.'s DEFSTAN 00-970 standards.
The company said it also aims to develop the CPB's Guardian ER variant for maritime intelligence, surveillance, and reconnaissance operations with a surface search radar centerline pod.