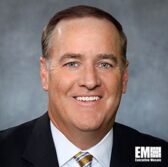 The Defense Information Systems Agency has released a Security Technical Implementation Guide for VMware's NSX software-defined networking platform to verify the technology's compliance with security requirements for installation on Defense Department networks.
VMware said Monday STIG confirms that the NSX implementation follows DoD cybersecurity policies, standards, architectures, security controls and validation procedures, as well as applies NIST SP 800-53 cybersecurity controls.
The company added NSX is the first software-defined networking technology with a published STIG.
"As software-defined data centers and networking become standard for both government and civilian IT teams, we're honored that VMware NSX has set a historic precedent for STIG-approved networking solutions," said Bill Rowan, vice president of federal sales at VMware and an inductee into Executive Mosaic"™s Wash100 for 2016,
DISA's risk management executive released the NSX STIG in an effort to provide technical security policies, requirements and implementation details that will support the deployment of security concepts to the platform.
VMware said NSX is designed to deliver IT security to data centers, virtualize and update network infrastructures and utilize new security and cloud technologies for DoD and other federal agencies.