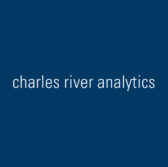 NASA has awarded Charles River Analytics a two-year, $750,000 follow-on contract to develop a system for the space agency to measure and evaluate astronaut workload.
The company said Monday it will collaborate with Massachusetts General Hospital and Brown University to build the Cognitive Assessment and Prediction to Promote Individualized Capability Augmentation and Reduce Decrement system for NASA.
Bethany Bracken, a Charles River Analytics scientist, said the CAPT PICARD technology will be built to alert astronauts or mission control specialists when cognitive readiness declines.
Bracken added the platform will work to help laboratory scientists and engineers to assess the impact of new tools on astronauts' task performance and accuracy.
CAPT PICARD is designed to analyze data from sensors, interpret data as indications of human state, predict a decline in performance and send the information to mission controllers or experimenters, Charles River Analytics noted.
The company added the system will employ CRA's Sherlock software and hardware platform that supports rapid prototyping of applications that work to collect, analyze, visualize and provide reason on human physiological, neurological and behavioral states.