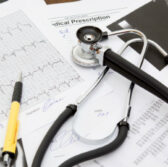 Battelle has partnered with the Office of Naval Research, Naval Research Laboratory and Naval Medical Research Center to design a medical wrap that will work to cover injured limbs and preserve tissue for up to three days.
The U.S. Navy said Thursday the Acute Care Cover for the Severely Injured Limb medical wrap will consist of an outer cover that serves to adapt to the shape of the injured limb, mitigate blood loss, protect against dirt and retain body heat.
The wrap will also feature an inner layer with a chemical coating that works to release antibiotics and pain medication, keep the wounded tissue moist and prevent bacterial and fungal growth, the Navy added.
"ACCSIL will be carried by corpsmen and medics, on the battlefield and used in conjunction with a tourniquet," said Tim Bentley, a program manager at ONR's warfighter performance department.
Kelly Jenkins, advanced materials director at Battelle's consumer, industrial and medical business unit, added the medical wrap will focus on tissue preservation for up to 72 hours in case the opportunity for treatment is not readily available.
"[We] want to save enough of the limb to give the patient a good quality of life they might not otherwise have had in such a situation," Jenkins said.
The Navy noted the team will demonstrate ACCSIL within the next two years and the wrap could also have potential applications in industrial settings at ships or submarines as well as civilian scenarios such as automobile accidents and terrorist attacks.