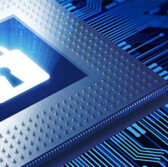 A new Avaya survey says only 23 percent of information technology professionals believe their organizations implement end-to-end network segmentation as a strategy to protect their corporate networks from data breaches, ransomware attacks and other cyber threats.
Avaya said Thursday it commissioned independent survey research firm VeraQuest Research to conduct an online survey of 400 IT professionals from medium-to-large companies from Aug. 15 through Aug. 18 and found that 75 percent of the respondents think that end-to-end network segmentation is an important security measure.
Complexity, lack of resources and deployment risks are the top reasons cited by respondents why their organizations do not adopt the network segmentation strategy, according to the survey.
The study also found that approximately half of the respondents say employee email, wireless connections and employee devices are the top entry points to an organization"™s networks where breaches are likely to occur.
Avaya said organizations should adopt an end-to-end segmentation platform that works to establish stealth segments that encompass the entire network and are invisible to threat actors.