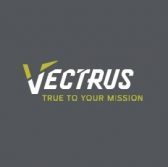 A Vectrus subsidiary has received a $21 million task order from the U.S. Air Force to perform a range of installation services in support of the U.S. military operations at Al Udeid Air Base in Qatar.
The company said Friday Vectrus Systems will provide maintenance, custodial, lodging, recreation and hospital aseptic services under the task order awarded through the Air Force Contract Augmentation Program IV contract vehicle.
Vectrus Systems, formerly named Exelis Systems, secured a position on the potential six-year, $5 billion AFCAP IV contract in June 2015.
The new task order works to provide support for U.S. Central Command, Air Force 379th Expeditionary Force Support Squadron and 379th Expeditionary Medical Group, Vectrus noted.
Vectrus Systems will begin work Sept. 20.