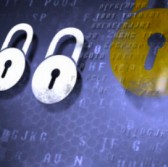 A Tripwire survey of 220 information security professionals says 63 percent of respondents believe that cyber criminals could influence the results of November's U.S. presidential election.
Tripwire said Thursday it conducted the survey July 30 to August 4 at the Black Hat USA 2016 conference in Las Vegas.
"A foreign power possibly influencing the U.S. presidential election through electronic means is a game changer for information security professionals," Tim Erlin, Tripwire director of IT security and risk strategy.
"We're seeing a significant shift in the role that information security plays on the global stage," Erlin added.
Eighty-two percent of respondents think state-supported attacks on elections should count as acts of cyber war, while 55 percent of the information security professionals agree with the Republican party's platform that cyber attack victims should be given the right to retaliate.
Ten percent of the respondents regard nation-state attacks as one of the top two security threats against their organizations, the study says.
Erlin also said there is "little consensus" among the surveyed professionals on how to define an appropriate cyber attack response.