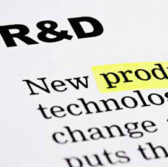 The Energy Department's Office of Basic Energy Sciences has awarded a $450,000 grant to Xinghang Zhang, a professor at Purdue University's school of materials engineering, to support his three-year research project on the strength of aluminum.
Purdue said Aug. 9 the "Deformation Mechanisms of Nanotwinned Aluminum and Binary Aluminum Alloys" project will use a transmission electron microscope to analyze the atomic arrangement of aluminum at the microscopic level and study the impact of deformation mechanisms on the material.
"This allows us to explore fundamental science on mechanical behavior of nanotwinned aluminum and could eventually lead to the design of high strength and ductile aluminum alloys," said Zhang.
"You have to really look at why an aluminum alloy is soft and what you have to do to make it much stronger and remain ductile," he added.
Purdue noted aluminum is used on a spectrum of industrial applications such as electronic devices, aviation and transportation.
Zhang, a former Texas A&M University researcher and professor, previously studied the mechanical properties of nanotwinned aluminum.