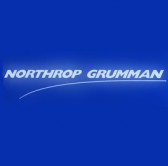 Northrop Grumman has helped deploy elements of a ground system that will work to provide satellite communications coverage for U.S. Air Force users in the North Polar region under a contract with the service branch.
The company said Tuesday the Enhanced Polar System Control and Planning Segment is set to undergo system acceptance testing in 2017.
Northrop delivered CAPS operations and test equipment hardware strings to Schriever Air Force Base, Colorado while satellite interfacing and routing toolswere deployed to Clear Air Force Station, Alaska in December 2015.
The effort is part of Northrop's two-year contract with the Air Force that covers CAPS development, deployment and initial sustainment.
Northrop was originally awarded an 18-month contract in 2012 to carry out segment design and risk-reduction efforts for EPS CAPS.
The company performs contract work Redondo Beach, California; Orlando, Florida; and Needham and Marlborough, Massachusetts.
EPS is designed to provide jam-resistant satellite communications coverage to North Polar region users while CAPS works to command and receive telemetry for the EPS payloads.