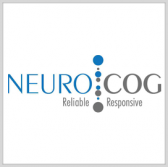 NeuroCog Trials has received a $2 million grant from the the National Institute of Mental Health to gather additional normative data and internationalize a functional capacity assessment tool.
NeuroCog Trials said Thursday the Virtual Reality Functional Capacity Assessment Tool was developed to serve as a platform to present a realistic and immersive environment to recreate routine activities of daily living with different scenarios.
NIMH awarded the Phase IIB grant to the company under the government's Small Business Innovation Research initiative.
The company noted the grant will help fund the continued development, localization and validation of U.S. Spanish, Italian, German, Russian and Polish language versions of the assessment tool in support of efforts for multinational clinical trial use.
"We are excited by the continued NIMH support of the VRFCAT for use in clinical trials that have the potential to benefit the lives of those suffering from schizophrenia, affective disorders and other devastating psychiatric disorders and neurodegenerative illnesses, including early Alzheimer's disease," said Richard Keefe, NeuroCog Trials founder and CEO.
Keefe and Alexandra Atkins, VRFCAT co-principal investigators, led the three-year project that works to generate a large normative sample of cognitively health individuals aligned with the U.S. population on specific demographic factors.
Cognition services company NeuroCog Trials has provided consultation, site screening, rater training, certification and data review services for more than 10 years to clients in the pharmaceutical industry.