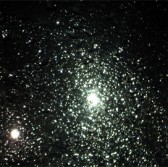 A team comprised of NanoRacks, Space Systems Loral and United Launch Alliance will study the feasibility of converting rocket upper stages into habitats for low-Earth orbit and deep-space missions under a contract awarded by NASA.
The Ixion Initiative Team aims to help NASA address risks associated with modules that are built on the ground and launched into orbit through the agency's Next Space Technologies for Exploration Partnerships-2 program, SSL said Friday.
The agency awarded NanoRacks, Boeing, Lockheed Martin, Orbital ATK, Sierra Nevada and Bigelow Aerospace separate NextSTEP-2 contracts to prototype deep space habitats.
NanoRack's team proposed to convert a Centaur rocket upper stage into a habitat for integration with the International Space Station to serve as proving ground for commercial LEO applications.
The team also anticipates deep space use for its concept to create habitats out of upper stages from future rockets such as the Space Launch System to aid human exploration missions to the moon, Mars and beyond, SSL added.
SSL noted the transformation of rocket upper stages into habitats was first demonstrated by former NASA engineer Wernher von Braun for the SkyLab space station.