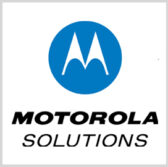 Motorola Solutions has supplied the Brazilian army and the Rio de Janeiro public safety forces with more than 16,000 units of APX series P25 standard radios and TETRA portable and mobile radios to support the security and safety of citizens and visitors.
The radios will support the ICCC of Rio de Janeiro and the Army Operations Center with communications and real-time officer location functions to gather intelligence and conduct joint actions, such as protest management, incident prevention and routine activities, the company said Monday.
APX series and TETRA radios are designed with background noise cancellation, shock resistance, dust ingress and water submersion protection and advanced encryption to provide radio communications even during natural disasters and major emergencies.
Some units of the radios are equipped with bluetooth, GPS tracking and one-touch emergency button features, the company noted.