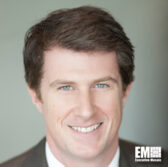 Jason Kimrey is a 13-year veteran of Intel and serves as the chip maker's U.S. federal area director, where he leads a business development team focused on technology products and services for defense and civilian agencies.
Intel's focus areas for federal agencies include high-performance computing as the company is partnering with the Energy Department and national laboratories to advance HPC technologies, as well as new cybersecurity tools and practices in light of the White House's Framework intended to help agencies defend networks.
Kimrey recently spoke with ExecutiveBiz for this in-depth conversation on his outlook for the future of high-performance computing and cyber at agencies, information technology modernization's growing importance in government and how industry and government can collaborate in research-and-development initiatives.
ExecutiveBiz: What is the most significant change or trend going on in the federal market right now?
Jason Kimrey: The recognition of the importance of IT modernization, and the benefits that current technology can bring to the U.S. government in terms of enabling more modern, secure, and efficient enterprise IT systems.
Under the umbrella of IT modernization, everything from cloud to procurement reform is centered on the fact that government systems need to be modernized and there are multiple things that need to be addressed to help get there. With the July introduction of the MOVE IT legislation, I'm hopeful that we will see meaningful modernization initiatives in the future.
The other key trend is the increasing focus on cyber and the need for more secure systems. Cyber threats today are more serious than ever and government agencies are a target in many of these attacks. This highlights the need for IT modernization as well as the benefit of new approaches to security like hardware-based encryption and isolation.
ExecutiveBiz: How has the federal business of Intel evolved over five years?
Jason Kimrey: Intel has worked with the federal government for years primarily as an ingredient supplier to the systems they procure. In doing so, we have worked hard to understand Agency mission requirements and help them ensure they are getting maximum business value from the technologies they are deploying.
A few years ago, we stood up a wholly-owned subsidiary called Intel Federal LLC now led by Neil Green, which enables us to engage in direct government contracts. A primary place we have done this is in the area of high-performance computing. For example, we are working with the Energy Department to support the path towards reaching exascale computing.
In this particular case it made a lot of sense for us to engage directly with the government, so we partnered with Cray in the development of Aurora, an HPC system that also involves several leading national laboratories in the joint Collaboration of Oak Ridge, Argonne, and Lawrence Livermore.
Our goal is to engage in direct contracting where it makes sense, and ensure that these contracts are aligned to our strategic focus areas. However, we are always going to work with and through our ecosystem that includes Dell, HP, Lenovo, IBM, Amazon, and Microsoft to make sure our commercial technologies go to market quickly and deliver value.
ExecutiveBiz: What role can Intel and other vendors play in helping agencies adopt the Cybersecurity Framework?
Jason Kimrey: We believe it's critical for large companies, like Intel, to actively engage with government to raise the bar in key technology areas like cybersecurity.
One of the areas we have taken a leadership position is partnering with NIST around the Cybersecurity Framework. Version 1 was released in February 2015 when President Obama issued the executive order. It was announced at Stanford University and Intel was one of the companies recognized on stage as a contributing company. Intel both publicly supported the Cybersecurity Framework and released a white paper to show how it was applied internally.
Intel is a company of 100,000 employees and very distributed systems globally. We took that Cybersecurity Framework and applied it to some of our own internal IT processes. Using our own company as an example has allowed us to show that we can add real material value to very large enterprises. This white paper has been shared not only within the U.S. government, but has also with other governments globally.
ExecutiveBiz: What direction do you see supercomputing initiatives evolving this year and what do you expect to see there?
Jason Kimrey: Supercomputing today has primarily existed in a few key agencies – including the departments of Energy, Defense, and parts of Health and Human Services.
However, we are now seeing a convergence of traditional supercomputing and high-speed data analytics. As a result, we are going to see an increase of federal agencies developing capabilities that harness the power of supercomputing and start applying it to address a wide range of mission challenges.
In fact, one of the key tenets of the National Strategic Computing Initiative and Intel's high-performance computing strategy is the democratization of HPC. It's about enabling agencies and businesses to make decisions faster, solve problems quicker, and develop new business models based on the ability to process and analyze data faster than ever before.
This is why agencies like Justice, National Institutes of Health, Homeland Security, and others, are joining the NSCI initiative. Additionally, we are talking to many more agencies that are expressing a lot of interest in how and what HPC means to their missions moving forward.
ExecutiveBiz: Where do you see areas with potentially more R&D collaboration between government and industry?
Jason Kimrey: Some of the challenges that we face today simply can't be addressed with current technologies. We need to continue advancing technology roadmaps and capabilities much further than they exist today in order to remain globally competitive.
HPC has been at the core of this effort, and CORAL is a great example of how government and private sector can team together to reach a common goal. However, there are a lot of requirements and capabilities that we need to accelerate in other areas, including autonomous driving, machine learning, quantum computing, and natural language processing. Companies like Intel and others in the private sector cannot do it alone.
It is going to take targeted partnerships and collaboration with government agencies to prioritize some of these capabilities and better understand how technology can improve everything from national security to global competitiveness. In doing so, we can align our roadmaps to bring these solutions to market faster.