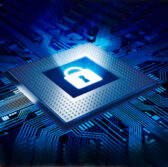 Anomali and In-Q-Tel have signed a technology development agreement to build cyber analytics offerings for the intelligence sector.
IQT said Tuesday it also invested in Anomali through venture funding rounds to help further develop the latter's Enterprise and ThreatStream threat intelligence platforms.
George Hoyem, investment lead for enterprise IT at In-Q-Tel, said Anomali's framework  "offers the government a way to aggregate and rationalize the hundreds of thousands of incoming threat signatures into a single unified data feed that can be expressed as a single [application program interface]."
Hoyem added Anomali-developed technology platforms will work to gather data from millions of cyber threat indicators that can help agencies to secure national infrastructure assets.
Anomali designed its platforms to aggregate and curate threat intelligence data, address false-positives, facilitate threat hunting activities and provide vetted circles for secure communication between organizations.