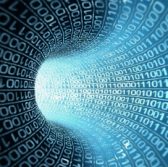 The Intelligence Advanced Research Projects Activity will hold a proposers' day conference on Sept. 27 in Washington to brief interested organizations on a multilingual data collection system development program.
IARPA said in a FedBizOpps notice posted Aug. 1 it will discuss the objectives of the agency's Machine Translation for English Retrieval of Information in Any Language  initiative and field questions from potential proposers during the event.
The MATERIAL program looks to create an information system that will work to extract and display collected data as query-biased summaries that will consist of a domain specification and an English word.
"A goal of this program is to drastically decrease the time and data needed to field systems capable of fulfilling an English-in, English out task," the notice states.
IARPA expects universities and companies from around the world to participate in the research program and share their ideas on natural language processing, speech recognition, language identification, semantics, summarization, information retrieval and machine learning.