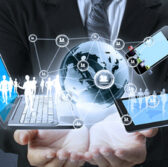 Esri and Leica Geosystems have collaborated to offer $143,250 worth of grants in goods and services to 10 U.S. government entities that submit project proposals on mobile technologies for field data collection.
The Smart Communities Innovation Challenge calls for projects that demonstrate the value of integrating geographic information system and GPS technologies to support field mobility workflows, Esri said Monday.
The two companies aim to provide technology, training and technical support grants to help legislative bodies establish approaches that support mobile field workers, Esri added.
The program is set to award grants on projects that address areas such as facility inspections, emergency reporting, asset inventory, environmental management and housing enumeration.
Any U.S. government entity from the municipal, regional, special district, state, city or county level may submit proposals from Aug. 15 through Oct. 14.
Esri said the team will announce the grant recipients on Oct. 31.