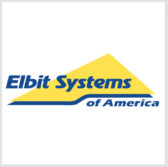 An Elbit Systems subsidiary and its partners held an unmanned aircraft systems field day at the Hillsboro Regional Airport in North Dakota in efforts to demonstrate the precision agriculture and utility infrastructure damage assessment functions of the Hermes 450 UAS.
Elbit Systems of America worked with local farmers to collect and analyze data to support crop management and boost efficiency and yield as part of a collaboration with the North Dakota State University and the Northern Plains UAS Test Site, the company said Monday.
Raanan Horowitz, Elbit Systems of America president and CEO, said the company aims to provide new data collection technology to the farmland and cited the location of the field day as the "Silicon Valley of Drones."
Hermes 450 features the Vision Map A3 Edge airborne imaging system and the Compass EO/IR real-time sensor and works to operate for 17 hours to cover 40,000 acres within an hour.
The UAS also has potential use for the assessment of power line, railroads as well as oil and gas lines, Elbit Systems said.
The company added it also works with Xcel Energy and the University of North Dakota to utilize Hermes 450 for infrastructure damage assessment during natural disasters in an effort to mitigate utility down time and support safety and efficiency.