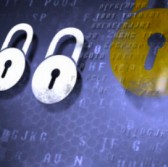 Dragos has obtained $1.2 million in a seed funding round backed by cybersecurity startup accelerator DataTribe.
Dragos will use the funds to establish a threat operations facility that will work to provide cyber threat detection services for industrial control systems and supervisory control and data acquisition platforms as well as develop technologies intended for ICS networks, the company said Wednesday.
Robert Lee, CEO of Dragos, said the company aims to develop platforms designed to detect cyber threats to infrastructure networks.
Lee, a former cyber warfare operations officer at the U.S. Air Force, co-founded the company in 2013 with Jon Lavender, Dragos"™ chief technology officer; and Justin Cavinee, lead developer at the firm.
Fulton, Maryland-based Dragos is an ICS cybersecurity firm and runs a threat operations center with cyber professionals who work to provide incident response, threat intelligence and malware analysis support services to clients.