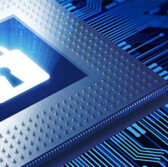 An Airbus Group voice encryption technology has been added to the Defense Information Systems Agency's list of approved products for deployment on Defense Department-run networks.
Airbus said Thursday its ECTOCRYP Black device with R1.2.3 software offers voice communications security options not previously seen in legacy Secure Communications Interoperability Protocol systems.
The platform is built with a common commercial-off-the-shelf hardware architecture that operators can program to accommodate new features and technology standards as well as to make the system interoperable with various network types.
"The critical role secure communications devices play in protecting operational security and classified information cannot be overstated," said Mike Cosentino, president of Airbus' defense and space segment.
ECTOCRYP Black is designed to also facilitate interoperatbility between classified and unclassified networks.
Airbus added it created the device to support as much as 92 simulations and individual calls per unit as well as allow red enclave interoperability with time division multiplexing and internet protocol based voice systems.