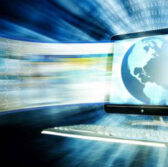 Dell's Australia-based business unit has received a two-year, $56.9 million contract from that country's defense department to deliver than 100,000 desktops across the military as part of a large-scale computer supply project, CRN reported Tuesday.
Steven Kiernan writes the desktop units will run both Windows 7 and Windows 10 operating systems to support the project that aims to help Australian military employees access "secret" and "restricted" networks.
Australia will spread award work packages for computer supplies to IBM, Accenture, Hewlett Packard, Fujitsu, Lockheed Martin and PwC.
The report noted Dell has also launched the Wyse 7040 desktop model that uses either Core i5 or i7 Intel processors targeted by Australian federal government clients.