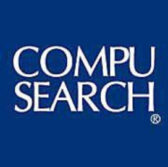 Compusearch will offer its reverse auction technology to the Defense Department and civilian agency clients through the company's Prism acquisition platform as part of the Reverse Auctions system's full general availability.
Compusearch said Tuesday the addition of the tool to the Prism platform follows a series of pilot programs at four federal agencies during the limited availability period for Reverse Auctions.
"Years ago, federal agencies discovered the great potential of reverse auctions to reduce prices paid and lead time necessary to buy products and simple services," noted Compusearch CEO Reid Jackson.
He added Reverse Auctions works to address agency concerns regarding the need to reenter solicitation information onto third-party systems.
Compusearch said Reverse Auctions was designed to provide transparency, auditability, compliance and ease of use in the contracting process and is now available via Prism 7.2.
More than 120,000 System for Award Management-certified suppliers have registered to take part in Prism solicitations, the company added.