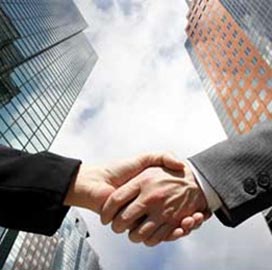 A business unit within Airbus' defense and space business has partnered with RMG Networks to integrate the latter's visual contact center technology with Airbus DS Communications' VESTA 9-1-1 public safety call handling system.
RMG Networks said Monday its visual contact center is designed to provide real-time data displays on key performance indicators and other critical details to support response efficiency at contact centers.
The integrated visual communications technology for public safety will work to display real-time statistical details on queue activity at public safety answering points, the company added.
"Real-time data visualization facilitates fast, accurate response," said Bob Freinberg, Airbus DS Communications CEO.
He added that RMG Networks' real-time displays will support Airbus' emergency management services.
Robert Michelson, RMG Networks president and CEO, said the company's partnership with Airbus DS Communications aims to provide a holistic service for public safety.
Airbus said it will add the visual contact center technology to its product portfolio for public safety organizations.
The company noted that Airbus DS Communications' systems process 60 percent of 9-1-1 calls in the U.S.