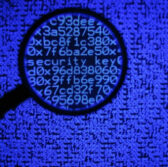 The Ohio Aerospace Institute has won a $13.1 million cost-plus-fixed-fee contract to provide computational research and development services to the U.S. Air Force.
The Defense Department said Monday OAI will work to integrate fluid dynamics, aerodynamics, physics, mathematics and computer science concepts to computationally simulate canonical configuration flows and real-world applications of current and future aerospace and weapons systems and related components.
The Air Force Research Laboratory received three offers for the project and obligated  $50,000 in fiscal 2016 research, development, test and evaluation funds at the time of award.
OAI will perform contract work at Wright-Patterson Air Force Base in Ohio through Nov. 29, 2021.
The Ohio Aerospace Institute works to support clients' aerospace competitiveness efforts through R&D programs, workforce preparedness efforts and global network engagement for advocacy.