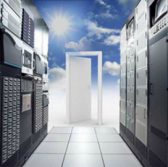 Acquia has used Amazon Web Services' Federal Risk and Authorization Management Program vendor package to achieve a FedRAMP authority-to-operate designation and obtain permission to sell cloud computing services in the public sector.
AWS said Monday Acquia's cloud platforms were assessed at the moderate impact level through the sponsorship of the Treasury Department.
Acquia achieved FedRAMP ATO in April for its Acquia Cloud Enterprise and Acquia Cloud Site Factory platforms that offer firewall, multi-factor authentication, vulnerability management, security incident response, backups and disaster recovery support.
Peter Durand, Acquia federal sector vice president, said Acquia used the vencor package to address complexities and manage the policy components of the accreditation process while AWS' security team provided guidance on FedRAMP and Defense Department security.
Durand added companies that want to obtain FedRAMP ATO should understand the complexity and investment associated with the process and consider a sponsor agency that could help them through the assessment.
AWS noted it helps Acquia manage and provide an information technology infrastructure to host websites and web applications of the latter's clients.