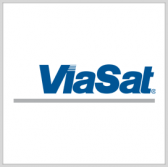 The U.S. Navy has awarded ViaSat a potential 10-year, $48 million contract to supply hardware and software for the Joint Ultra-High Frequency Military Satellite Communications Network Integrated Control System.
ViaSat provide engineering, technical services and ancillary hardware and software technologies to the UHF SATCOM's channel controllers and user terminals under the contract, the Defense Department said Thursday.
The contract contains a five-year base ordering period and an option for an additional five-year term to be negotiated between ViaSat and the Navy before the service branch exercises that extension is exercised.
ViaSat will conduct services in San Diego and DoD expects work under the base period to complete in June 2021 as additional option periods could extend the company's contract to June 2026.
The Space and Naval Warfare Systems Command will provide funds to ViaSat on the issuances of individual delivery orders.