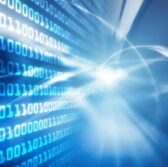 The U.S. Coast Guard has selected BlackBerry's AtHoc division to provide a software platform in support of efforts to expand the functionalities of the service branch"™s alert warning tool.
AtHoc will integrate its Crisis Communication software with USCG"™s Alert Warning System 2.0 in order to facilitate transmission of emergency alerts as well as reach service and civilian personnel through text, email or telephone during emergencies, AtHoc said Tuesday.
The service branch"™s AWS 2.0 has provided emergency notifications to at least 80,000 users for more than five years.
Dubhe Beinhorn, vice president of AtHoc's federal group, said AtHoc is proud to support USCG"™s efforts to expand crisis communications and build up accountability for headquarters staff members in the National Capital Region.