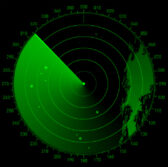 An Ultra Electronics subsidiary has received a potential five-year, $34 million contract to continue to build an expendable acoustic countermeasure for the U.S. Navy.
The follow-on contract has a one-year base value of $4 million and covers ADC MK2 countermeasure design enhancements, development, production and support services, Ultra Electronics said Monday.
Ultra Electronics' ocean systems business will produce the ADC MK2 device in an effort to help the Navy protect its ships and submarines from torpedo threats.
The company noted it has delivered more than 20,000 ADC MK2 units to customers to date.