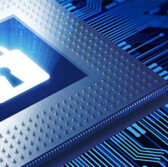 A Tripwire survey says 54 percent of information security professionals believe the November U.S. presidential election would not have a negative impact on global cybersecurity.
Tripwire said Tuesday it polled 400 information security executives that attended Infosecurity Europe 2016 from June 7 to June 9 at the Olympia Conference Centre in London.
"Given the difficulties in passing effective cybersecurity legislation and the often unrealistic expectations regarding the government's role, it's not surprising [information technology] professionals believe the outcome of the presidential election will not have a big impact on global cyber security," said Dwayne Melancon, Tripwire chief technology officer.
"We're moving into a new era in the intersection of cybersecurity and everyday society, government leaders need to lead the world in adapting to cyber security threats in a sensible way," Melancon added.
U.S. political parties and candidates have experienced cyber attacks during the election cycle that have included work by hackers to publish personal information on Republican nominee Donald Trump and steal opposition research from the Democratic National Convention.