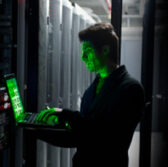 The worldwide cooperative Society for Worldwide Interbank Financial Telecommunication has employed the help of BAE Systems and Fox-IT and established a team of information technology and cyber experts to support security investigations within SWIFT's global user community.
SWIFT said Monday its new Customer Security Intelligence team will work alongside BAE and Fox-IT to foster customer information exchanges in support of SWIFT's Customer Security Program.
Hackers used SWIFT's financial messaging network to steal $81 million from Bangladesh's central bank and this breach showed similarities to cyber attacks against banks and the widely-reported hack on Sony Entertainment, according to a Symantec analysis published in May.
"Customer intelligence, including intelligence related to attacks that have ultimately failed, is crucial to helping us continue protecting our community," said Craig Young, SWIFT chief technology officer.
Young added SWIFT used information from impacted banks to identify new malware and publish indicators of compromise to help protect the global community.
The information sharing initiative helps SWIFT conduct forensic investigations on customer premises related to its products and services to aid the community and complement the internal investigations of affected customers.