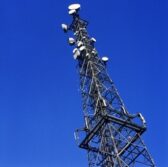 Satellite operators have sent opinions to the Federal Communications Commission after an agency ruling that aims to make frequencies above 24 gigahertz available for fifth-generation wireless services, Space News reported Friday.
Peter de Selding writes Boeing, EchoStar, Hughes Network Systems, Inmarsat, Intelsat, Iridium, O3b Networks, OneWeb, SES, SpaceX and ViaSat are among the companies that have submitted their opinions to FCC.
The FCC released new rules on July 14 that cover spectrum access approaches such as exclusive use licensing, shared access and unlicensed access to set the foundation on the development of 5G networks and technologies.
The U.S. Satellite Industry Association said it "recognizes the FCC's effort to address some of the significant concerns of the satellite industry about the potential for interference to existing and planned systems," de Selding reported.