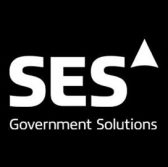 SES Government Solutions has secured the potential five-year, $10 million Thule Tracking Station Digital Signal 3 service contract for continued communications services to the U.S. government.
SES GS said Wednesday the contract works to support missile defense missions and the Air Force Space Command, U.S. Strategic Command and North American Aerospace Defense Command.
The deal calls for a dedicated communications line between Thule Air Base and Schriever Air Force Base as well as commercial satellite bandwidth, hub equipment, antennas and teleport service for a global network that facilitates space surveillance, missile warning and satellite command-and-control operations.
Pete Hoene, SES GS president and CEO, said the program will continue to serve and deliver intelligence data to military decision-makers.