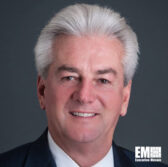 Serco Group's North American subsidiary has received a four-year, $12 million contract to install command, control, communications, computers and intelligence infrastructure for a new U.S. Air Force command and control facility in Omaha, Nebraska.
The U.S. Navy's Space and Naval Warfare Systems Command Systems Center Pacific awarded the contract to Serco Inc. in a move to help the Air Force update information technology infrastructures, Serco said Thursday.
"This new contract win expands our IT services footprint modernizing [the Defense Department's] command and control facilities," said Dan Allen, chairman and CEO of Serco.
Serco will also work to develop and integrate C4I and IT network systems in the facility at Offutt Air Force Base.