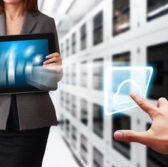 A team of Samsung Electronics and Intelligent Decisions has been awarded a contract to supply tablet computers to the U.S. Air Force's bases worldwide after the handheld passed the military service's hardware and software tests for flight line use.
Air Force technicians will use the Galaxy Tab S2 device to access digital technical orders, manuals and parts databases to perform aircraft repair and maintenance, Intelligent Decisions said Tuesday.
The device will also work to help Air Force personnel deliver paperless technical orders, process maintenance data collection and access the Air Force Enhanced Technical Information Management System portal.
"Intelligent Decisions has maintained a long partnership with the U.S. Air Force in supporting their missions needs through several Air Force prime contracts," said Joe Armstrong, president and chief financial officer of Intelligent Decisions.
Galaxy Tab S2 has undergone decompression, atmosphere and temperature tests and been added to the USAF e-Tools program.
"The Galaxy Tab S2 was engineered with the needs of the U.S. Air Force in mind, from meeting strict security and network compatibility requirements with our defense-grade Samsung KNOX platform to durability, quality and TAA-compliance," said John Curtis, vice president of sales for Samsung Electronics America.
The Air Force also intends for the Galaxy Tab S2 tablets to replace a number of ruggedized laptops the service branch previously used to access technical orders for aircraft launch, recovery and maintenance.