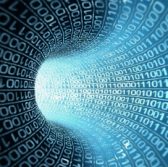 Orbital Insight has raised $20 million in total funds for the development of algorithms that work to analyze satellite and unmanned aerial vehicle-based imagery in order to generate data-driven insights for use in decision making.
The Palo Alto, California-based company secured $15 million in a GV-led funding round and another $5 million through a development and investment agreement with In-Q-Tel for its geospatial big data platform, Orbital Insight said June 27.
Orbital Insight also plans to use the funds to hire professionals in data science and machine vision areas as well as expand its detectable signals range.
George Hoyem, a partner for investments at IQT, said Orbital Insight's platform is designed to help government agencies derive insights and meaning from large volumes of satellite imagery data.
CME Ventures, Lux Capital, Bloomberg Beta and Sequoia Capital joined GV, formerly called Google Ventures, in the Series B funding round.
Orbital Insight has established partnerships with satellite constellation operators DigitalGlobe, Rapid Eye, Urthecast, Planet Labs and Airbus in order to gain access to petabytes of satellite imagery.